Want your business or organization to stand out? Our commercial printing services bring your ideas to life!
Commercial printing takes your business to the next level, and transforms your artwork into a tangible object to satisfy your business's promotional need. Commercial printing covers everything from business cards to flyers to banners and more.
Crichlow Products has over 50 years of experience and expertise to support your brand with any kind of commercial printing need. We work with customers based on flexible pricing and deliverables, unlike competitors who offer fixed quantity orders.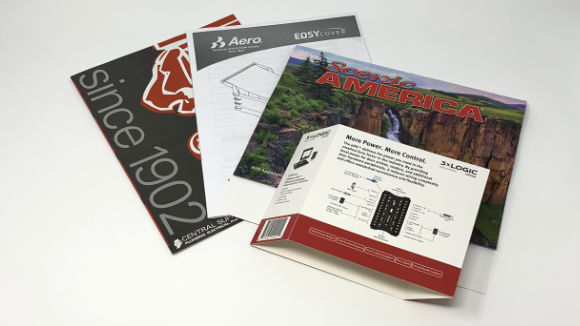 We have the capability to handle any volume of print job, large and small. We deliver your printed products based on your budget or timeline, in a professional and expeditious manner.
With advanced technology and innovative printing practices, we have revolutionized the way printed pieces are manufactured and delivered. Let's discover how technology in commercial printing can have a positive impact on your bottom line.
Have a Custom Printing Project in Mind?
Have a Custom Printing Project in Mind?
Our Commercial Printing Service Offerings
In addition from the services mentioned above, we also custom print the following:
Booklets

Brochures

Business Cards

Catalogs

Calendars

Club Cards
Door Hangers

EDDM® Postcards

Flat Sheets

Flyers

Greeting Cards
Letterhead

Hang Tags

Menus

Newsletters

Notepads

Postcards
Posters

Presentation Folders

Rack Cards

Sales Sheets
Why Should You Choose Commercial Printing
Let us share how commercial printing is suitable for your projects:
Why Choose Crichlow Products for Commercial Printing?
The true worth of your brand gets directly reflected on your printed materials. Your marketing materials should speak volumes about your credentials, products, and service offerings, and leave a lasting impression on your clients.
Your customers know about your business through well-designed brochures, flyers, and business cards. The printed collaterals should showcase your distinct brand by offering an attractive design, professional layout, and excellent quality to your target clients.
We deliver exceptional value and memorable experience to our customers in each interaction. Our printing experts provide a personalized experience for each of our customers. Call us today for your custom printing orders and get a free quote!