Does your business or organization need eye-catching custom decals to further enhance your promotional efforts or identification needs? If so, look no further!
With over 50 years of experience, Crichlow Products can print decals in any shape, size, and quantity to suit your needs. Whether they are for walls, windows, floors, or cars, our decals are easy to apply and remove without resulting any damage to the underlying surface.
Decals look fantastic and have a strong impact on your brand image. They are great for new in-house branding initiatives or focused promotions for seasonal offerings.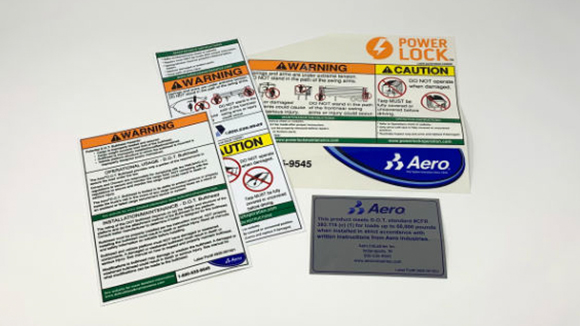 Have a Custom Printing Project in Mind?
Have a Custom Printing Project in Mind?
Our Decal Service Offerings
If you are planning to get custom decals printed to drive business, Crichlow Products can help. Using multiple printing methods and substrates, our experts can make decals that will help your product or brand stand out. Our fast turnaround in making decals for business spaces, retail outlets, commercial centers, promoting goods and services, and for corporate branding has made us stand out amongst the competition.
Why Choose Crichlow Products for Custom Decals?
Crichlow Products believes in empowering businesses and personal brands to design and print the best custom decal products available. With so many applications, our decals make it easier for you to spread your brand image or story.
Our die-cut technology gives you a hassle-free experience by helping you cut any shape you want. Our custom decals can be created with standard contours such as squares, circles, rectangles, or produce custom-fit images as per its die-cut shape. We can customize your art size based on your specific needs.
Want to get high-end custom decals printed? Call our decal printing expert today and let them get started right away.